Adding A New Sticker To Our Shop
More sticky swag for you to enjoy!
---
If you didn't know already, Fosstodon has an online shop where we sell stickers. Previously we had 3 sticker designs in the shop, but we just added a new one.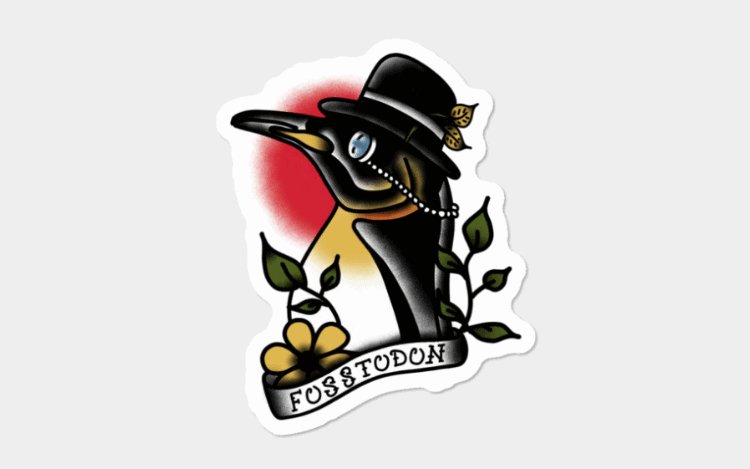 The sticker was created by our very own Kev Quirk and is designed to looks like a Neo-traditional tattoo. Following some positive feedback about Kev's designs, particularly this penguin one, we decided to add it to the shop so you guys can adorn your laptops' with them, should you wish.
The new design is available to buy in our shop right now. Click here to buy one.
Supporting Fosstodon
By purchasing one of our sticker designs, we get a small payout from the purchase. So it's win/win - you get some cool swag, and we get a little bit of support from you to help keep the lights on.
We also have some other cool designs on our shop, so don't forget to take a look at them too!
And finally, thanks for support Fosstodon. :-)